About Us
Here at the Eye Center of Natchez, we have been serving the Natchez community and surrounding areas for over 25 years. We provide top quality comprehensive eye care, and vision correction through glasses, contact lenses and the latest surgical techniques available including LASIK and cataract surgery. We understand the many conditions that affect your vision and make it our goal to ensure the best possible treatment for your eye care needs.
Our Doctors:
L. Douglas Smith, M.D.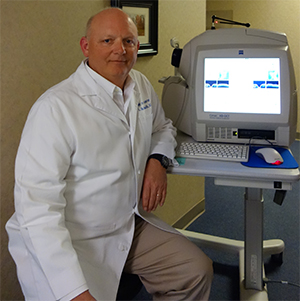 L. Douglas Smith, M.D., a native of Wildsville, Louisiana, graduated Block High School and was a honor graduate of Louisiana Tech University. Dr. Smith earned his medical degree from Louisiana State University School of Medicine in New Orleans, Louisiana in 1980. In 1984, Dr. Smith completed his Ophthalmology residency at Ochsner Medical Foundation, where he received "The Outstanding Ophthalmology Resident" award. Dr. Smith is a member of the American Academy and the New Orleans Academy of Ophthalmology, and receives continuing medical education from regional and national conferences. Dr. Smith is totally committed to remaining on the cutting-edge of ophthalmic innovation and technology. We continually invest in state-of-the-art diagnostic and surgical equipment. Dr. Smith participates in rigorous, ongoing training to ensure that he is doing everything he can to improve our patients' vision and quality of life. We know our focus on technology is worth the investment and our patients tell us they can truly "see" the difference. Our commitment to our patients, evidenced by our investment in technology, is why we have so much information on our Web site. We want our patients to recognize that there is a difference in eye care providers. Eye care and vision correction have come a long way since the days when an individual's only option was a new pair of glasses. Dr. Smith is using breakthrough treatments that have improved vision for millions of patients of all ages and from all walks of life. Ophthalmic surgery is now a precise, sophisticated science, where surgeons rely on advanced technology to diagnose and treat problems such as glaucoma, corneal disease, macular degeneration, diabetic retinopathy, and cataracts. Many procedures that used to require a hospital stay and lengthy recovery are now performed on an outpatient basis with most patients returning to their normal activities the next day. And thanks to new laser vision correction technology, millions who were nearsighted, farsighted, presbyopic, or had astigmatism are now free of glasses and contacts. Heavy patient demand for surgical and laser vision correction has inspired surgeons and laser manufacturers to make tremendous advancements in both Excimer laser technology and surgical technique.
Aaron J. Smith, M.D.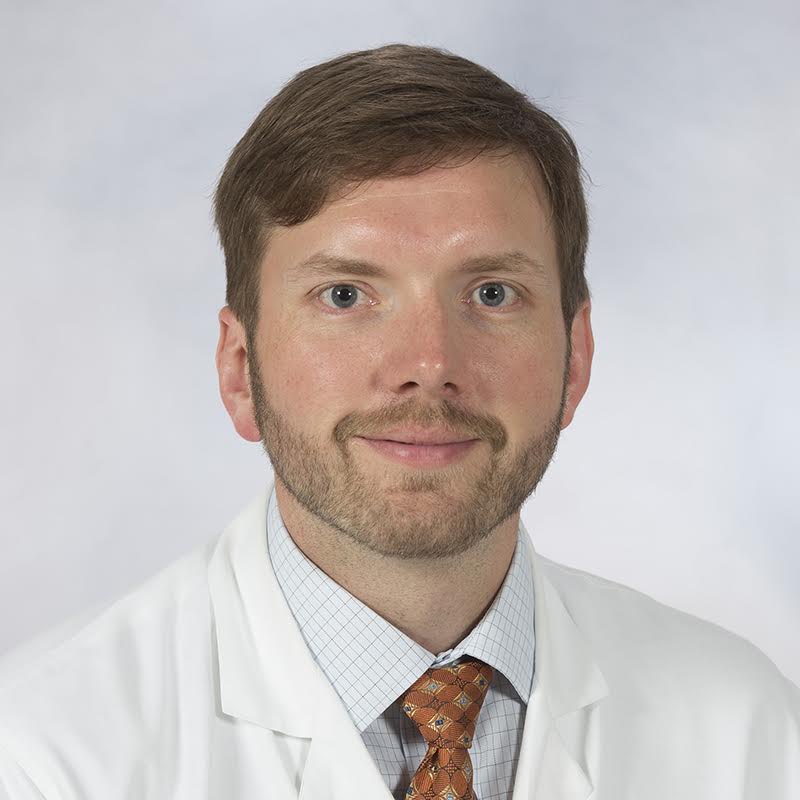 Aaron J. Smith, M.D. is a graduate of Adams County Christian School, earned his undergraduate degree at The University of Mississippi.  Dr. Smith received his Doctorate of  Medicine and completed his specialty training in ophthalmology at the University of Mississippi Medical Center in Jackson, Mississippi. During his residency,  Dr. Smith served as chief resident.  He is a member of the American Academy of Ophthalmology.  Dr. Smith specializes in disease and surgery of the eye and is dedicated to his patients comprehensive eye care. Dr. Aaron Smith, M.D. along with his wife and two daughters, is thrilled to be practicing ophthalmology apace with his father, in his hometown of Natchez.  In his spare time, Dr. Smith is an avid hunter and sportsmen and enjoys being outdoors, traveling and spending time with family.